Readings of the Day
The Good Shepherd, by Harold Copping
My servant David shall be prince over them,
and there shall be one shepherd for them all;
they shall live by my statutes and carefully observe my decrees.
Ezekiel 37:24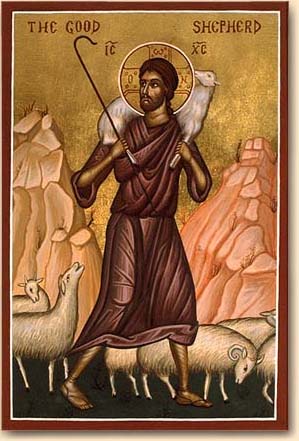 Icon of Christ the Good Shepherd,
John Snogron
Christ in the Desert, 1872, Ivan Nikolaevich Kramskoi, Tretyakov Gallery, Moscow.
So Jesus no longer walked about in public among the Jews,
but he left for the region near the desert.
John 11:54